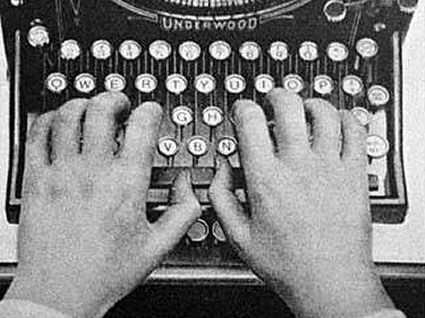 Let a professional update your resume.
First of all, yes, of course I think you should use a resume and cover letter service. I do need to make a living after all. However, I do think there are quite a few valid reasons why. This post will discuss a professional writing service in general. You don't have to chose Quality Resumes, though I certainly hope you do. Take a look. If you disagree, let me know in the comments.
Using a professional resume service is a good idea for many reasons. The service will have guaranteed writing skills, as well as market knowledge and a much larger amount of experience when it comes to crafting head turning resumes compared to the average jop hunter. The solution for many job searchers is to use a professional resume service.
Writing Ability
The first benefit of using a professional resume service is that you are guaranteed to have someone with bon-a-fide writing ability crafting your all-important document. A professional will know how to create sentences that are short, tight and to the point, without getting overly wordy, which is a general problem for amateur writers.
You can also rest assured that there will be no typos, misspelled words or other grammatical errors. These simple mistakes could be enough to get your resume tossed before it has even had a chance to make an impression.
The job market is always changing, always evolving. If you are not on top of the recent developments in the field of resume writing you could be making crucial mistakes without even realizing it. For instance, many larger companies today use an automated resume screener to scan for key words that match the job description.
If you have the right skill, but use the wrong word to describe it, the screener could eliminate your resume before human eyes have seen it. A professional resume service can suggest a "Key Word Competency" section for your resume that will take care of this problem.
One of the strongest reasons for using a resume and cover letter service is that by definition they have been doing this for a long time and have experience with all of the unique problems that arise when writing a resume. There are a variety of problem situations such as:
While these situations may prove daunting for the amateur resume writer, a professional has seen these issues again and again and has developed a set of strategies to either get around them or enhance them as they are.
OK, there is the pitch. Are you convinced? Have some questions I didn't answer? By all means leave a comment here and I'll do my best to answer them all.